'Married At First Sight': Brennan Leaves Emily In Tears, Orion & Lauren Break Up
This week on "Married at First Sight," some couples are facing major issues.
The couples are out of the honeymoon phase and going back to real life. Emily and Brennan seemed like they were getting along so well on their honeymoon, but he shocked her by saying he needs some time to himself before moving in together.
She went to see where he lives, and she thought the vibes seemed off and that he was being emotionally distant.
During therapy he admitted that he doesn't feel romantically connected to her, which left Emily a bit shocked.
She ended up straight up asked her if he's not attracted to her, and he wouldn't give her an answer, which she thinks is an answer of it's own. The whole situation left her in tears.
Clare and Cameron have very different ways of approaching things when it comes to living with each other. Clare likes to tackle things head on but Cameron says that he is ok with seeing how bad things could get before talking things through.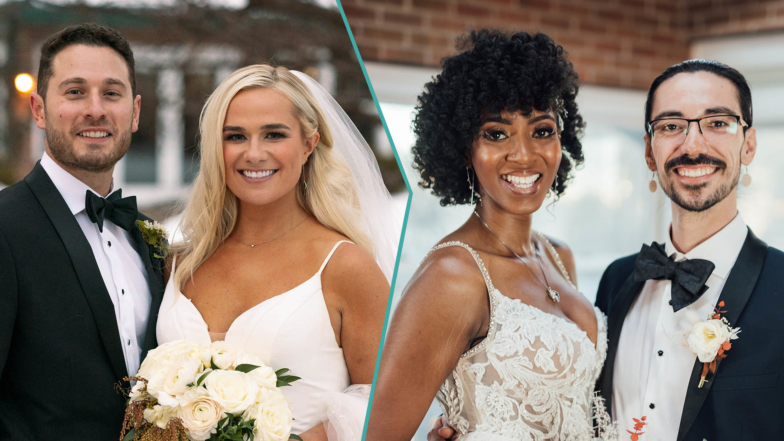 'Married At First Sight': Meet All The Couples
View Gallery
They checked out each other's homes and Cameron met Clare's adorable dog Lenny, who doesn't seem all that interested in bonding with his new dad!
They also had a bit of a deeper conversation regarding religion, with Clare opening up about her faith.
Becca and Austin are excited about starting their life  with each other and seem to be looking forward to living together
While Becca was looking at his apartment, the topic of where they would live together if they do decide to stay with each other came up.
Lauren started off the episode unsure if things will work out with Orion after all their issues.
Orion keeps flip flopping with what he wants, he went from saying he's done with the relationship, but now he wants a "full reset." But the flip flopping didn't stop there, he then told Lauren he wants a divorce.
Lauren confronted him about it in a therapy session, and he continued to words things in a very confusing manner. They ended up calling it quits, and Lauren was super upset about the whole situation.
"Married At First Sight"- produced by Kinetic Content – airs Wednesdays at 8pm PT/ET on Lifetime.